The Glass Castle by Trisha White Priebe and Jerry B. Jenkins
published by
Shiloh Run Press
is today's review product. This hardcover book is 256 pages in length, with 41 relatively short chapters and is written for readers ages 10-14.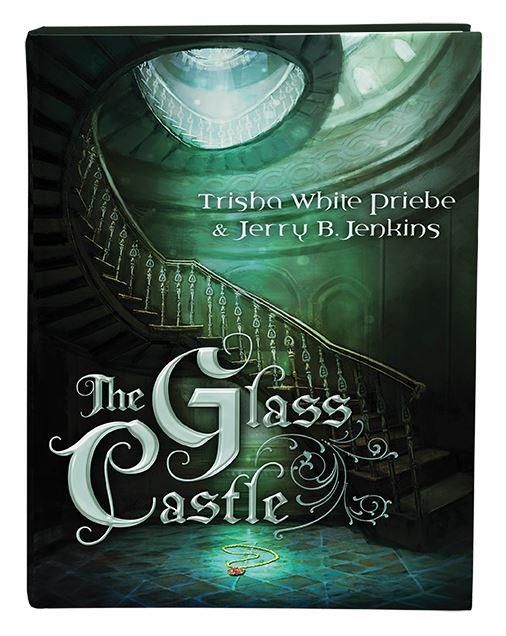 Truthfully, I'd wanted to get this book for my 13 year old to read, as she's big on period fiction. What I didn't expect was for my 10 year old to be instantly intrigued and see her sit down and ravenously read 14 chapters the first day. Right off the bat, I'm loving this book because it has captured my child's interest.
The 13 year old was beside herself waiting to get her hands on the book. Her first night (as in after bedtime) she read 17 chapters. The following day, after finishing schoolwork she finished it up. I finally got to sit down and read it myself, it took me maybe three hours total (I'm a fast reader), and it really was a good read.
The story itself revolves around 13-year old Avery, who is kidnapped by a mysterious old lady and taken to a castle where all the 13 year old orphans in the kingdom are being held. While at the castle, Avery tries to uncover mysteries about the castle, her mother's disappearance, and where her father and brother are. Suddenly the childhood stories told by her mother begin to take shape, as young Avery realizes those stories will be what help her to survive, and escape.
The characters were easy to follow and the story line held the reader's interest. There was an occasional scripture reference, but not in an overtly preachy way, but more as Avery remembering things her mother had taught her. There's no magic or spookiness to the story line, just mystery which I totally love and appreciate!
The ending isn't really an ending but more of a segway into the next book, Ruby Moon, being released in October 2016. Upon reading the final page, my youngest exclaimed "What a dumb ending!" I explained that such endings is how they get you to buy, and read, the next book. Well done authors, as both of my kids are already begging for us to buy the next book.
To read more TOS Crew member reviews,
click here.