Today I'm sharing our experience with
The Pray-ers /Book 1 Troubles
by Mark S. Mirza and published by CTM Publishing Atlanta.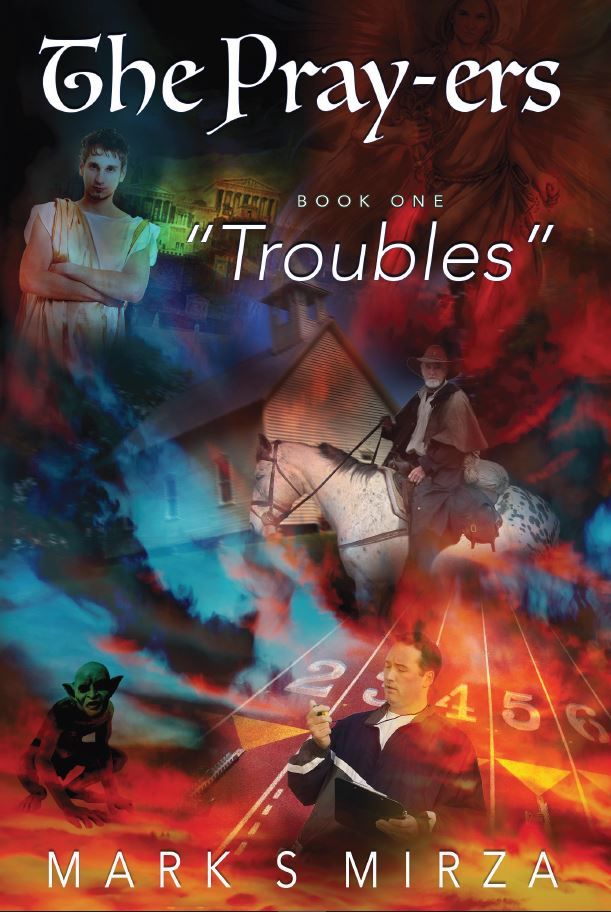 There is a four page preface at the beginning of this book where the author gives you some valuable information about the book. Here, Mirza points outs that he's taken great liberty in writing about demons, their appearance and daily interactions. The author also strongly urges the reader that the focus of the book is on the victory we already have in Christ, not in sensationalizing demons and their abilities. Mirza takes it a step farther by also refusing to capitalize the fictitious names he's given those characters. Throughout the book, you'll also find footnotes corresponding with prayers and scripture references.
Originally I'd planned for this book to be added to my teenager's reading list. However, prior to doing so, I wanted to read it myself and determine if I felt it matches our families doctrinal beliefs before handing it over to an impressionable teen. After reading it myself, I didn't feel that it would benefit her, and may actually prove confusing, so my review is shared based on my reading of the book.
The two most pronounced doctrinal differences is in the author's stance (through his characters) that 1) God makes bad things happen to you to get you to your correct place, and 2) that God doesn't mean physical healing when healing is mentioned in the scriptures. There are times in other area's where I couldn't tell if the character's were being sarcastic in some of their statements, or if they were saying yes they did in fact believe some things.
The storyline is told predominantly in three parts (First Century, Nineteen Century and Current Era). Early on in the book, era changes are marked with new chapters; later chapters combine the three story lines. I found this hard to follow at first, and I really wasn't sure how the the author was going to tie the three era's together, but by midway I finally started to get a better handle on it. I did find that in the back of the book there's a time frame that shows how long each era took. The author references the
Wesley Family Prayer Book
throughout the story and it is used especially to tie together the Nineteenth Century and Current Era.
The writer does a fine job of painting vivid mental images for the reader; vivid, but not gruesome or evil. The characters grow and develop with the story as they rely on their prayer life to change their environment and the people around them. While this book is far better than a lot of the modern day gore that is written for teens, I really didn't care for it at a parent or a reader.
The ending really leaves you hanging, but is great as bait for Novel 2 that will be released around Christmas of 2016.
To read other Homeschool Review Crew members reviews of this book,
click here.