I'm sure you've noticed the abundance of product reviews I've shared this year. In case you weren't counting, there were 33, just for the Schoolhouse Review Crew alone! People have asked how I've gotten involved with such a grand opportunity, so here's the skinny on how YOU can apply to review products for the Schoolhouse Review Crew.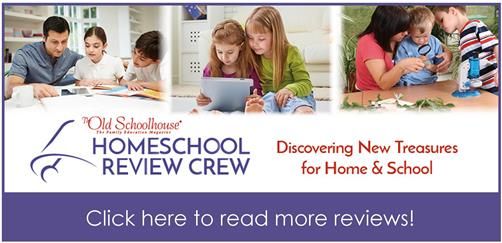 First let me say you must be a blogger, and have at least one homeschooled student. If you meet those two criteria, then pop over and read the other requirements at the
Review Crew Blog
. Once you've read the requirements, it's time to apply. Simply click over and fill out the
2017 Crew Application
, be sure to tell them that Joesette H. referred you! (There will be a spot for that information on the crew application).
Just a little incentive, the goal of the Review Crew is to DOUBLE the size of the crew this year, adding another 100 new bloggers!! Your chances of being picked are better than ever!!
Once you've filled out the application, continue to blog on a regular basis and wait for someone from the Review Crew to get back to you. Easy, right? so what are you waiting for?