Today I'm sharing my review of
The Typing Coach
from
The Typing Coach Online Typing Course
. This is an online typing program with audio, video, and written instruction along with a typing speed and online assessment center that contains objectives, timed tests, and scored proficiency tests. The program is geared towards the beginning typer, but can be used by any level of typer. This program is especially good for students who have developed some bad typing habits that they need to break (like looking at the screen or keyboard).
There are only seven (7) lessons in the program, and the lessons can be completed at each students own pace. The "goal" is for the student to be able to type 10 words per minute with no errors by the end of the program. At just $17 per year for one student, your average student should well get their money's worth out of this program.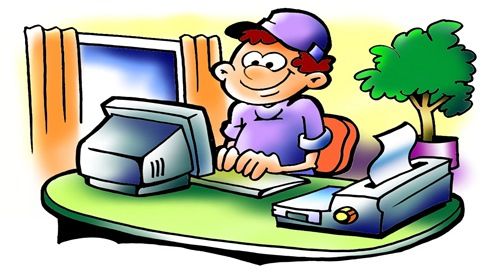 I decided to use this product with my 11 year old since she has no formal typing background. Typically, she worked 3-4 days a week on the the website. Some days she was more motivated than others and worked longer that other days. She enjoyed the lessons, and liked that she could go back over it as many times as necessary without getting her score lowered. There are tests that the student must log on to take, but you can practice like crazy before taking the tests.
Lindsey used this program pretty consistently throughout our review period of roughly 6 weeks. The site is easy to navigate and once I showed her where to find things on the site, she was good to go on her own. She went from a non-typing student to being able to type between 10 and 15 words per minute without error. Now keep in mind, she's using a lot of the same practice pages more than once, so the word count may be skewed a bit just by memorization. However, we plan to continue using the program (we received a one year subscription for the review) over the summer and upcoming school year.
One thing that Lindsey found annoying was some of the childish talk at the end of the videos. The lessons themselves were fine, but the endings were always kind of goofy and really just didn't quite seem to fit well, so she quit listening to the ends of the lessons.
One of the things that I especially liked is that there aren't a lot of distractions in the program. The student listens to the lesson and does there work without a lot of cartoons and things to distract (sans the goofy ending). I also liked that there are printable progress charts to help both student and parent keep track of where they are. There's also learning packets you can print that have additional work.
This would also make a great remedial typing course for my older student who learned to type using another program. She hasn't really worked with/used her typing a great deal since she learned, and this would make a great refresher to help strengthen typing skills. With the easy layout of the lessons and the practice schedule, even a slow typer could improve pretty quickly.
To read other Crew member reviews of this product,
click here
.