I love learning about the Christmas celebrations in other countries. Last year we studied Spain, Germany, England and Russian during our Christmas Around the World week.
This year we decided to study the customs of Christmas in Luxembourg. We picked this country because our dear neighbor Ms. Kay is a native of Luxembourg and we wanted to learn more about and from her!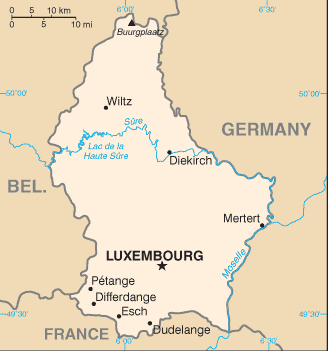 Like so many European countries, Luxembourg celebrates St. Nicholas Day on December 6. So the girls and I made a little surprise for Ms. Kay. We made her some lemon/poppy seed scones, and filled a basket with various Christmas teas, and ginger honey and German chocolates and delivered it to her on St. Nicholas Day. We made a St. Nicholas Day card for her using the coloring sheets we found here.
Books we used:
Luxembourg; by Rae Simons
Belgium & Luxembourg; DK Eyewitness Travel
Luxembourg; by Emilie U. Lepthien
A Christmas Companion; by Maria Robbins & Jim Charlton
Christmas Around the World; by Emily Kelley
In other news, we worked on math, reading, writing and Latin this week. Nothing major in any of those areas, just covering the basics. We also finished up Awana and piano until after the first of the year.
In ballet news, the Nutcracker was AWESOME! Olivia had so much fun and it was amazing to see how confident she is on stage. I have to admit, it was a tiring week for everyone, including me, but SO worth it. You can read all about it here.
Activity Day: This week was our monthly activity day meeting. However, we also had our first significant snowfall of the year everything has closed and cancelled.
We will be taking the next two weeks off from "formal learning". I'll be spending that time researching curriculum and making final choices for next year. I'm sure I'll be posting about something during that time, so check back often!
In the meantime, don't forget to visit the Weekly Wrap Up!