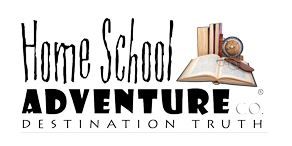 Today I'll be sharing our creative writing experience using
Creative Freewriting Adventure
by
Homeschool Adventure Co
. We received a free, PDF download of this writing program for this review.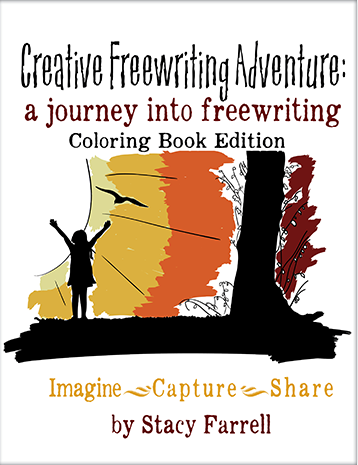 The layout and instructions are pretty easy to follow. There are 10 exercises, and each exercise contains a 1-2 page reading. The reading segment is then followed by a sample of thought provoking questions, after which the student is given a few writing prompts, such as "what do you hear", or "what do you smell as you walk through the woods?" The goal is to set the timer for 15 minutes and let your students write for the full 15 minutes without being concerned about spelling, punctuation or grammar. This product is more of an exercise in theme based, spontaneous, creative writing instead of a "writing curriculum". The pages also include full color artwork and illustrations to help spark the students creativity and give them a bit of perspective.
What I did, was print out one exercise at a time (and the coordinating coloring page from the
Creative Freewriting Coloring Book Edition
). Just an FYI if you want the coloring pages only buy the coloring book edition, it contains all the exact information/lessons as the regular
Creative Freewriting Adventure
. I then used the exercises with each child (ages 13 and 11) after they finished their normal school day schedule, I then compared the two just to see if they were anything remotely alike.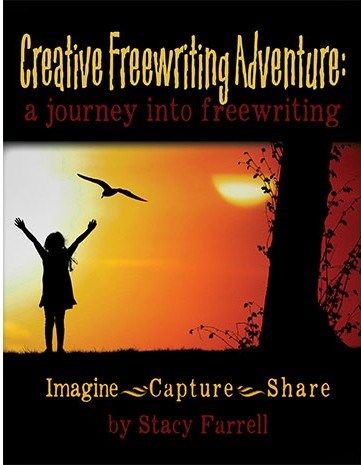 Olivia who is 13, takes her writing a bit more seriously than her sister. Her stories were much more focused and well done. She even went over the 15 minute timer on more than one occasion. Lindsey, bless her heart, just does not get the "creative" part of writing. Therefore, her stories were a bit more bland, and for her it was torturous to wait for the 15 minute timer to go off. Both girls enjoyed the coloring sheets and thought that those helped understand the reading and visualize their story line better.
I asked both girls their opinion of the product. Olivia said she enjoyed the readings as well as the time to be creative in her writing. She was glad however to learn that there were only 10 sessions, because as she put it "It doesn't really show me how to be a better writer, it just let's me write." Lindsey was just glad I didn't make her do all 10! Her writings tended to be more of a regurgitation of what she had gleaned from the story than a true "creative writing" production.
This would be a great addition to compliment your ancient history studies. You could also use the information given in the product to build a unit study around the program, either by doing one lesson/topic per week for a fuller study, or by doing one lesson daily for two weeks for a more concise study. It also makes for a fun boredom buster. Either way, this is a great way to get young writer's to expand their writing skill set.
Read other Homeschool Review Crew
reviews here
.